Main application
Control of hydraulic units or boiler fuel tanks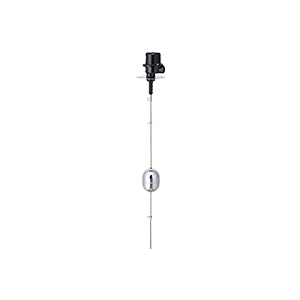 Main feature
Single unit controls both high and low limits
User adjustable control range
Offers latch function
Directly controls solenoid valves and other large loads
Principle of Operation
The microswitch opens or closes using mass and buoyancy of float. The two stoppers that determine the control range are user adjustable.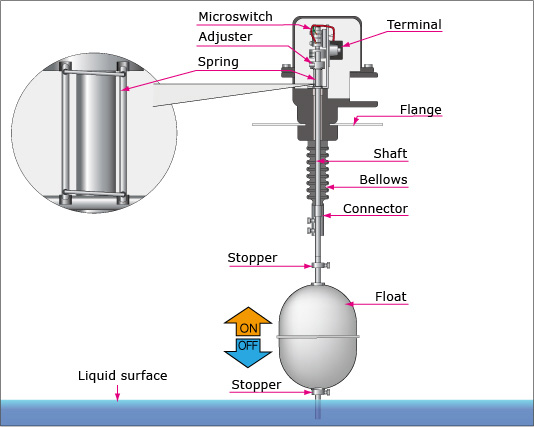 The figure shows the situation where the liquid level is below the float. The shaft is pulled by the float and at its lowest position, and the microswitch is in an off state.
When the liquid level rises and the float leaves the stopper, the shaft does not move for a while. When the liquid level rises further, the float pushes the upper stopper due to the buoyancy and lifts the shaft, turning on the microswitch.
The microswitch keeps the on state until the level falls and the float sits on the lower stopper. The microswitch allows this large hysteresis. The spring supports the shaft and also adjusts operation deviation of the microswitch.