Main application
GW100 comprises of an electronics in a housing, process connection, and probe. The probe isinserted into the tank and used to measure the distance to the material level.
The probe assembly has no moving parts, so the material buildup and resultant adverse affection to measurement are minimized.
The user can cut off the end of the rod or wire probe to a desired length.
The sensor is easy to program without needing a tester or other device to configure the zero and span points.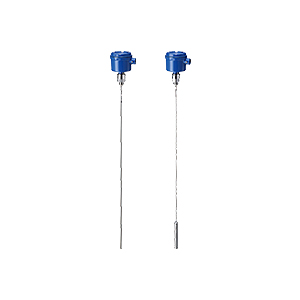 Main feature
Not affected by form on the liquid surface.Bubbles on the liquid surface generated by agitator are not detected, and only the actual liquid level ismeasured.
Improved adhesion resistance It is almost unaffected by the adhesiveness of highly viscous liquids.
Outstanding maintainability Since the housing and probe can be disassembled, maintenance such as repair and replacement is easy.
Not affected by obstacle or agitator inside tank. It is equipped with function that stores unwanted waves from obstacle in the tank and agitator in the sensor and cancels the influence of unwanted waves on the rules.
Demonstrates high reliability even in heavy environment condition. Achieve pressure resistance of 3.0 MPa and heat resistant temperature of 150℃ Max.
Application
Excellent corrosion resistance, ideal for chemicals, foods, pharmaceuticals, steel, pulp and paper, machine tools, hydraulic equipment, water treatment equipment, and other industrial machines